Spring 2015: For nearly a year, I've had this nagging feeling that something important is missing from my life. I run through the mental checklist:
Business? Running well.

Friends? I see them often enough. Those far away I talk to and email.

Love life? I have an amazing girlfriend.

Physical health? Check.

Mental health? There

is

something nagging at me…

City I live in? Eh, I don't care for it it.
For the life of me, I can't figure out what's wrong. I just know that something is…
***
Looking back, it's funny how much I was deluding myself. A more accurate version of the checklist above:
Business? My heart's not in it.

Friends? I don't see them nearly often enough.

Love life? The woman I was dating at the time was amazing, but we weren't right for each other.

Physical health? Check.

Mental health? I should have been paying wayyyy more attention to that quiet nagging feeling (and you should too…).

City I live in? I hate this town.
What strikes me is just how out of alignment I was with myself.
From May 5th 2015 – May 5th, 2016, I went on a mission to realign myself with my truth. Doing this was not easy. Personally, it required ending a serious relationship, selling my stuff and leaving Washington, DC. Professionally, it required walking away from a thriving speaking business that I spent the better part of a decade building.
Before I began this process, I felt like I was just going through the motions. In fact, feeling subdued had become normal for me.
As I started reinventing myself, I began to feel alive again. The process was hard. A lot of the time it felt like a free fall. In any given week, I would feel on top of the world one day and dejected the next.
Today, I feel more like myself than I have in ages. Friends comment that I sound happier and more at ease. Things that I had to work for in the past come easily now.
Is my life perfect? Of course not. But it's  better than it's ever been (by far), and this is the direct result of finding the courage to reinvent myself.
What follows is my personal account of reinvention, as well guidelines for those who want to reinvent or recalibrate themselves as well.
-1-
Create an inflection point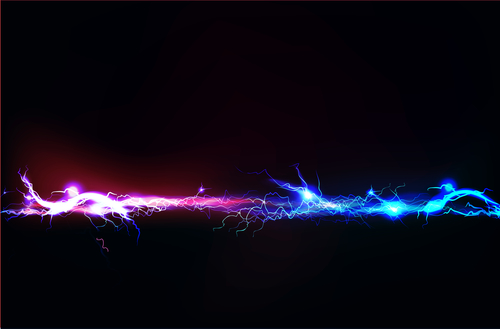 May 5th, 2015, Washington, DC. on the roof of N*'s car, watching the planes land. N* looks at me and asks, "So where are you at with our relationship?"
I'm not ready for this. I know we need to break up, but I want just one more month with her. Or at least another week. She's amazing. I'm not sure I'll ever find another woman like her.
I'm almost shaking as I open my mouth. I don't want this to be real…
I take a deep breath. I tell her I don't see this working out long term. She tells me she hasn't been happy either, and suddenly, that's it…
***
Let me guess: you've been wanting to change your life for a little while now.  You've read a few self-help books and told your friends about your bold plans. Maybe you've even taken a bit of action.
For some reason though, you're still spinning your wheels.
Been there.
If you really want to change your life (as opposed to just talking about it), you need an inflection point.
An inflection point is a bright line that makes change inevitable. All you have to do is jump over it.
There are two types of inflection points: the ones you create, and the ones inflicted upon you. Each requires a different approach in order to be effective.
If you're creating an inflection point, burn your ships:1  There was a lot in my life that needed to be recalibrated: my relationship, my city, and my work.
Changing all of those things at once was so intimidating that it felt impossible. In fact, on May 6th (one day after the breakup), I wrote to my friends, "Most of me feels as though I'll have to live off the financial and emotional goodwill of my parents or friends or something… I hate that changing my business, my city, and my relationship are all things that I'll have to do more or less at once. I wish I could do them one at a time, but that's not really the hand I've been dealt."
After N* and I broke up, I knew I needed to take life by the reigns. I was also afraid to make so many significant changes at once.  To ensure that I actually took action, I informed my landlord that in six weeks, I would be breaking my lease. Without an apartment, I would have to leave Washington, DC, which was something I'd been yearning to do (and putting off) for over a year.
If you need to create an inflection point in your life, here are a few ways to do it (just make sure that you're leaving something that doesn't work for you):
Ending a long-term relationship

Quitting your job

Starting a business

Embarking on extended travel, especially with a one way ticket

Getting professional help for persistent mental or physical health problems

Moving from somewhere you don't like

Investing a large sum of money into yourself to help you become the person you want to be (going back to school, doing a personal development retreat, hiring a personal trainer, etc.)
If you're struggling to create an inflection point, then you're probably avoiding a lot of pain that you really should be feeling. Feel the pain you've been hiding from and let it inspire you to take control of your life.
If you've had an inflection point inflicted on you, use the inertia to change your life: Some events are so dramatic, that they will automatically create an inflection point. A few examples:
Being broken up with by an intimate partner

Getting fired from your job

Losing someone you love dearly

Surviving a serious injury or a near death experience

Coming into a lot of money

Losing a lot of money
If you've just experienced one of these things and you feel like you need to make sweeping changes to your life, now is the time to do it. Use the energy from the inflection point to fire you forward. Consider asking a friend to hold you accountable and to check in with you for the first month or two as you begin to make changes to your life.
-2-
Trim the fat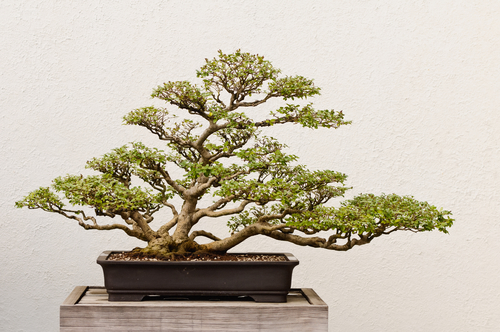 June 30th, 2015, my last day in Washington, DC: It's surreal. Everything I own fits easily into a rented Jeep.
I grab a coffee and walk around the neighborhood to say goodbye. Then, I hop in the Jeep. As I drive away, my entire system floods with energy and emotion.
It's taken more courage than I thought I had, but I'm starting to feel like myself again. It's been… lets just say it's been a long time.
***
One of the most common ways that people lose touch with themselves is by filling their lives to the brim.  
As you reinvent yourself, you need as much space in your life as possible. This means getting rid of the junk that's not serving you. Be ruthless as you eliminate things from your life. A few areas to look at:

Relationships:

do you get psyched to spend time with the people in your life? If not, spend much, much less time with them. It's better to be lonely, than to roll with people who make you feel small or mediocre.

Professional organizations:

are they actively improving your professional life? If not, leave.

Volunteer organizations:

are you still enthusiastic about the cause and the organization? If not, resign.

Possessions:

the things you own, own you. If your house, apartment, or office is cluttered, your life is cluttered. Get rid of the things you haven't used in the past year (better yet, the past six months).

Extracurriculars:

rec sports teams, clubs, classes, professional commitments beyond the scope of your contract, etc.  If it's not making your life better, kill it.

Habits:

if you have habits that work against your happiness, it's time to ditch them. Common examples include mindless Internet surfing, watching more than 60 minutes of TV/day, shopping for the sake of shopping, eating unhealthy food.

Work:

if you hate your job, it's time to quit. Go on a financial fast and save enough so that you can get by for three months, then quit. Do this even if you don't have another job lined up. If you've been spinning your wheels, there's a good chance you

need

to quit before you get a better job. You can always pickup part time work at a coffee shop or drive for a ride share service.
It's common to wait for perfect circumstances before you start changing your life. Here's the thing: it doesn't work that way. You cannot reinvent yourself by waiting around for some fictional deus ex machina to set everything up for you. You must begin by clearing out the shit. When you do this, you'll create time, energy, and space to for the new you.
Here's what I had to clear from my life:
Washington, DC, where I had lived for six years

Most of my possessions

Commitments to non-profits I was no longer aligned with

Speaking engagements

People who brought me down

Reddit

Conferences and organizations (including a few elite ones I was lucky to get into) that were not worth my time or effort
-3-
Start by addressing the real issues
July 2015, Ireland: I can't stop crying. For the longest time, I've been telling myself (and everyone else) that I had a dream childhood.  I claimed that I felt blessed to have been a successful child entertainer. I thought that it laid the foundation of my current success.
Now, for the first time ever, I've admitted the truth: I hated being a child entertainer. Not only that, but it fucked me up.
Though I'm sobbing, I've never felt so free.
***
Let me be blunt: if you're in a situation where you feel the need to make dramatic changes to your life, there is an underlying issue that needs to be addressed. The problem isn't that you need to change your life; it's that you have accepted a mediocre life for so long.
Something happened in your past that has tricked you into believing that you aren't worthy of an amazing life. That same thing is making it hard for you to create the life you deserve. Use this period of recalibration to work with a professional and heal the wounds that are holding you back.
As much as I love self-help, there is nothing that compares to working with a professional. By professional, I mean any of the following, a:
Coach

Psychologist

Psychiatrist

Mentor
Personally, I went on a week-long retreat in Ireland led by a coach I trust and admire. Looking back, a good psychologist would have done the trick too.
Emotional wounds do not heal themselves; they grow old and sabotage you along the way.  These wounds need to be healed, and now is the perfect time to deal with them.
You can skip this step, but I hope you don't. You deserve amazing mental health. By giving yourself the love and attention that you need now, you'll be setting your future self up for even higher levels of happiness and success.
One thing I can promise: future you will be thrilled that present you gave yourself the care you need. If you don't, future you will be pissed (and stunted).
-4-
You know those things you've been dreaming of doing for a few years? Do them.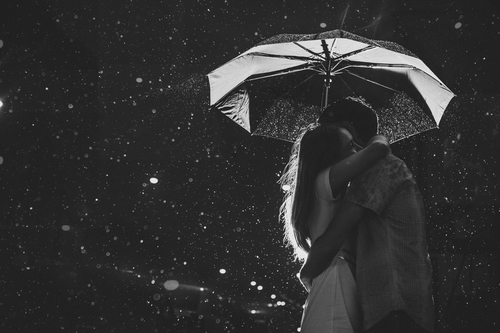 For years, I dreamt of spending a solid week with my close friends from high school. I wanted to get to know them as the adults they'd become.
Sure, I saw them at Christmas and Thanksgiving, but it never felt like enough. I wanted an entire week. Spending real time with them was something I had wanted to do for years, but never actually got around to.
A huge part of reinventing myself was checking big items I had been dreaming of off the bucket list. For me, that included:
Spending time with my high school friends

Visiting the summer camp I grew up at while camp was in session

Kissing an ex from way back when who I was still attracted to (I don't actually recommend this, though I'm glad I did it.)

Returning to Montreal, where I spent my early 20's
Most of these things were insanely fun.
They were also deeply healing. Reconnecting with the people and places that shaped me reinforced my sense of self; revisiting my past helped me understand where I came from. Kissing my ex allowed me to let go.
If you've been dreaming of doing something for a long time, it's important that you actually do it, and now is the time.
Practically speaking, it's good to work it out of your system; it will allow you to tie up loose ends and create a fuller, more complete life.
Psychologically speaking, there's a reason these things have been lingering on your mind, and it's time to find out why. In doing so, you'll learn more about your true self. You may also create emotional openings that will bring you closer to becoming the person you're meant to be.
To be clear, I'm not saying that you need to revisit your past like I did. What you need to do is take action on all of those things that you've wanted to do for a while, but haven't.
-5-
Resist the urge to plan everything out
August 2015, chatting with my family during a visit: "I'm going to spend a few months traveling and looking for a new home.  Though, honestly, I'm pretty sure I'm moving to Durham, NC. A bunch of friends live there, the cost of living is low, and it's a quick flight to many of the people I love. I've also been there a few times and really enjoyed it. Durham is the perfect place for me!"
Only one problem: when I got to Durham, it was clear that it wasn't the perfect place for me.
***
As you reinvent yourself, it will be extremely tempting to plan everything out and make decisions as quickly as possible.
Don't. Doing so will close you during a time in your life when staying open is critical.
Besides, if planning was all you needed to do to solve your problems, you wouldn't have any. You could just sit reflecting for a few hours in a coffee shop, and you'd be all set. In fact, I bet you've already tried that.
Stay open. Wait to make big decisions until you have clarity.
If you're having trouble getting clarity, start by making small decisions to test the waters. As I was looking for a new place to live, I visited nearly 20 different cities trying to find the one that was right for me. When I found a city I liked, I stayed for a week or two feeling it out.
If you're having trouble staying open during this period of reinvention, it's probably because the constant change is wearing you down. I get that. Spend a day or two recharging. I like to hole up and binge watch Parks and Rec. (More on how to handle the emotional chaos of change, here).
-6-
Experiment. A lot.
October, 2015, Mexico: I'm clutching my coffee. For the life of me, I can't remember why C*, S*, and myself decided to host this seminar at 8:00am. I don't even like being awake before 8:30….
Regardless, the room is filling up, and I'm getting excited. As the seminar unfolds, I notice something amazing happening: every single person we're working with has had a real breakthrough. In fact, they're all crying right now because each one of them has gotten in touch with something they've been needing to feel or realize.
I feel completely in my element.
***
The only way to create a better life for yourself is to take action and see what happens. While you're going through the reinvention process, say "Yes" to as many opportunities that intrigue you possible (just make sure they don't become long-term commitments).
As you have new experiences, you'll gain clarity about who you are and how you want to live. Once you find something that clicks, own it.
During my transformation, I knew that I wanted to leave my job as a speaker, but I didn't know what I wanted to do instead. I dedicated all of October to finding out by seeking new opportunities and accepting invitations that seemed cool.
I learned that I loved giving keynotes with friends (as opposed to solo), that I had a surprising gift for one-on-one work, and that I thoroughly enjoyed running retreats for small groups. Today, these discoveries actively shape my business' future.
-7-
As you complete your reinvention, reflect back on where you came from.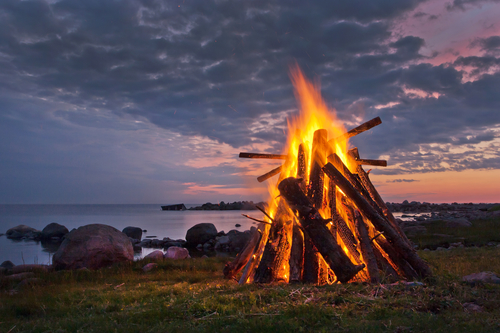 11:00pm, May 6th, 2016 at a coffee shop in Denver, CO: one year ago, I wrote a long email to my close friends. I was heartbroken and afraid of the changes I needed to make. I wanted to feel their love and support.
Today, it is exactly one year later, and I'm sitting down to give them an update
As I do, I go through that mental checklist to examine my current life:
Business? I love spending my time writing and doing one-on-one work with people. Not only that, but I'm on track to make more this year than I ever did as a speaker.

Friends? Though I've only lived in Denver for six months, I have a better, more active social life here than I did in Washington, DC.

Love life? I'm single. While it would be nice to be in a great relationship, I don't feel the need to rush it.

Physical health? I'm in the best shape of my life.

Mental health? One of my friends mentioned that I've become effortlessly happy, confident, and relaxed. While I wouldn't personally say it's "effortless," I am happier than I've ever been before.

City I live in? Oh hell yes!
***
Changing your life is turbulent, and the timeline for success is unpredictable. For me, it took about a year to make all the necessary  changes.
When you commit to changing your life so that you may live as authentically as possible, you are bound to succeed.
When success sneaks up on you, pause to take inventory of your new life. You'll be delighted (and hopefully proud) when you realize just how far you've come. You'll notice that in many instances, you exceeded your own expectations. You'll notice that you've become the best version of yourself yet. That's an amazing feeling.
Your final task is to celebrate yourself. Share the details of your transformation with your close friends (they'll be glad you did), and buy yourself a gift. Make it something that you will use or see regularly. Let it act as a reminder of how powerful, capable, and downright awesome you are. Watches, necklaces, tattoos, jackets, or bracelets all work well for this. Personally, I bought a cool hoodie.
-8-
Final tips for reinvention
I want to leave you with two pro-tips on how to handle reinventing yourself.
First, prioritize your physical and mental health. For me, this meant a steady regimen of meditation, journaling, and exercise. Find what helps you stay grounded and healthy, and stick with it.
Second, be cool with being emotionally volatile. Normally, I'm pretty even tempered. During reinvention, my highs were higher, and my lows were lower. I may have even cried once while I was watching Parks and Rec (what?).  If you notice yourself swinging between the extremes, don't worry; it's a normal part of the process. My hope is that you reach out to someone who loves you when you're feeling low.  
-9-
Still on the fence?
If you made it this far and you're still on the fence despite being excited about reinventing yourself, I have one last piece of advice for you: go create an inflection point. Start now.
Footnotes
Burning your ships refers to an old war strategy. Supposedly some generals ordered their soldiers to burn the ships they all sailed in on before attacking the enemy. This would leave the soldiers with only two options: win the battle or die trying. It's not clear if this ever actually happened, but it's a clever idea all the same. For our purposes the goal is to eliminate anything that might hold you back from success.