January 2013: D* and I are eating breakfast and talking about the year ahead. Since my speaking business is doing well (finally), I've spent a lot of time thinking about who I want to become as a man.
I tell D*, "I want to be one part Richard Branson, one part Thich Nhat Hanh,1 and one part Greg Gillis.2 That would be awesome."
D* looks at me, pauses, and says, "What's wrong with being Jason Connell?"
I was speechless…
Looking back, I realize why I couldn't answer D*'s question. My obsession with trying to improve myself left me feeling like Jason Connell wasn't good enough.
*
Personal development is a funny thing. When done well, it's beautiful. "The Inner Game of Tennis" taught me how to control my mind. "Love Yourself Like Your Life Depends on It" made me realize that I need to pay attention to my relationship to myself. BraveSoul, a retreat I attended, helped me connect to my intuition.
But the industry is victim to a catch-22.  If a coach, seminar, or book can create lasting results quickly, it's bad for business because the customer will have no further need for personal development products. In other words, a customer who believes he or she is flawed, unworthy, or unready spends more money than those who believe they are fine.  Unfortunately, it is in the business's best interest to nudge people into believing that they are missing something, even when they aren't.
That's exactly what happened to me. I got so involved in personal development, that I lost track of two simple and very empowering truths:

Happiness only exists in the moment. It does not (and cannot) exist in the future.3

I already have everything I need to achieve whatever I

authentically

desire. So do you.
All that remains is learning how to access your innate happiness and ability to create. The first step is to become aware of the hidden dangers of self-improvement. This will allow you to avoid the traps I fell into, while also speeding up your results.
Danger #1: the gross exaggeration of your flaws
Have you ever noticed that the world looks like whatever you focus on? For example, if you focus on crime, automobile accidents, and the negative aspects of society, the world is going to seem like a dark place.
However, if you focus on compassion, the natural abundance all around you, and good times with friends, the world will look like an amazing place.
The same thing happens with what you notice about yourself. If you notice what's great about you, you'll feel great. If you notice what sucks about you, you'll feel crappy.
Marketing, advertising, and pop-culture all trick you into believing you are far more flawed than you truly are.4 Unfortunately, personal development does too. When combined, these aspects dramatically exaggerate your perception of your flaws.
The fix: reconnect to your truth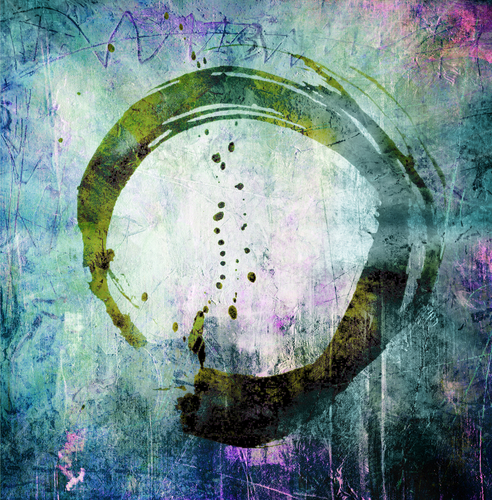 I have a secret for you: there is nothing wrong with you. You are not messed up, you don't need to be fixed, and your haters really are assholes.
I have another secret for you: you already have everything you need to begin turning your dreams into reality. You can prove this to yourself by simply taking the first step and seeing what happens. Along the way, you'll notice something surreal: the barriers to success that seemed so daunting were nothing more than figments of your imagination.
There are many forces trying to persuade you that you're flawed, unready, or unworthy. Some are so compelling that they may have even convinced you. They're wrong. The truth is, you are ready.
Danger #2: an obsession with the future
Personal development encourages you to sacrifice the present in exchange for a better future.

A few examples:
Entrepreneurs sacrifice sleep, sanity, and health in order to build their businesses.

Students pull caffeine-fueled all-nighters to get better grades.

People of all ages obsess over their diet and exercise in order to create good looking physiques.
This shouldn't be an attractive offer, but  if you're already focused on your flaws, then you're not enjoying the moment anyways, which makes the offer much more appealing.
To further complicate the problem, the end goals obscure the reason you're trying to improve your life in the first place. It's not really the thriving business, GPA, or hot body you're chasing. It's the feeling that you expect the business, GPA, or body to create. In most cases, the feeling you're chasing is happiness or one of its cousins (love, connection, stability,  respect, etc).
This presents a paradox. Personal development tells you that the reward for your effort, happiness, rests in the future.  However, happiness can only be found in the moment. These two ideas create a strong tension that bars many from accessing their innate happiness and ability to succeed.
Fortunately, there's a way to resolve the tension…
The solution: coffee, chocolate croissants, and Netflix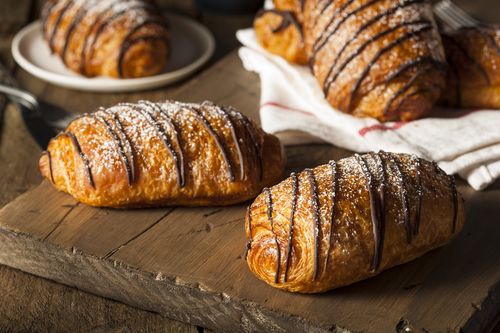 When you ignore the present moment for long enough, you adapt by putting yourself into a low-grade trance. This trance leads to apathy and listlessness.5
If you've been involved with personal development for a while, there's a good chance you've become entranced by the future. It's time to come back to the present.
Start by spending a day delighting in the simple pleasures of life.
For me, this includes black coffee (and then regretting it later because I'm sensitive to caffeine), chocolate croissants, and Jessica Jones on Netflix. It also includes sailing, checking out used bookstores, and listening to music in the dark.
Many people have become so future-oriented that they've forgotten how to create joy for themselves. A few easy sources are:
Warm chocolate chip cookies

Puppies (if you don't have your own, visit an animal shelter)

Massages

Concerts

Comedy shows

Pizza

Fiction (I've been loving "

Snow Crash

")

Nerf guns
Don't overthink it. As long as you enjoy the activity, you're doing it right. A few tips to make this easier and more fun:
Call in sick from work. Yes, you could save the fun for the weekend, but it's even better when you should be working. Additionally, calling in sick is a simple reminder that you are more important than your job.

Loosen the reigns and indulge. For example, if you're dairy free but you absolutely love cheese pizza, order a cheese pizza.

Spend time away from  phones, computers, and tablets since they tend to interfere with enjoying the moment.

Avoid feeling guilty. If spending an entire day enjoying life makes you feel like you're doing something wrong, say to yourself, "It's my job is to enjoy the day. I can go back to worrying about the future tomorrow."

Realize that things have a way of working out. One of the main reasons people obsess over the future is that they're afraid of what it may hold. The truth is, you'll be fine. You've been able to handle everything that life's thrown at you thus far, and that's not about to change.

If you're on the fence about spending an entire day having fun, let me make this easy for you: you totally deserve it. Beyond that, orienting yourself in the moment will improve your effectiveness across all areas of your life.
Pausing to enjoy life reminds you that you have the ability to be happy in this exact moment.
After you've spent a full day reconnecting to the present, begin adding little moments of joy into your daily life.
The hard work…
As far as personal development goes, my suggestion is simple: let your emotions guide you. If you're enjoying the process and it seems like it's speeding up your success, that's perfect. Otherwise, you're probably on the wrong track. You don't need any additional feedback or information beyond your direct experience.
When you feel as though you're living for the future, slow down and do something you enjoy to draw yourself back into the present. When you're feeling as though you're too flawed for your dreams, challenge that assumption by taking action. Things will work out just fine.
The hard work rests in surrendering to the moment and accepting that you are ready to begin. As you do, you'll be surprised by how naturally success and happiness flows to you. And if you happen to stumble or fall, dust yourself off, grab a chocolate croissant, and begin again.
Footnotes