UPDATE AUGUST 21, 2020: Quick heads up – my thinking on some of the topics in this article has changed. Specifically, I no longer believe it is appropriate to consult a coach if you are dealing with issues related to anxiety, self-love or confidence. Please see point 1, here, for more.
***
December, 2009: It was one of the most embarrassing moments of my life – and it happened while I was completely alone. I had just graduated and was trying to start a business. It wasn't going well, and my confidence was shot to shit. In an attempt to improve myself, I picked up a copy of Tony Robbin's book, "Unlimited Power."
In it, he teaches a Neuro Linguistic Programming1 technique, which he claims will rewire my mind for peak performance.
The procedure was simple: lay down, focus on the thoughts that are sabotaging me, and then yell, "WOOSH" while throwing my arms above my head.
Though it seemed ridiculous, I tried it for a while. Something about how Tony writes and how successful he is made me think it might just work.
After 20 minutes of "wooshing" I felt like a complete jackass. I realized that I was chasing the emotional equivalent of a "get rich quick" scheme. My confidence was the worse for wear.
***
I know the personal development industry well. When I worked as a professional speaker, I often found myself coaching individuals, motivating large crowds, and speaking about the limitless potential resting within each human.
More than that, I was a junkie. I attended seminars, read every book, and tried a lot of eccentric stuff.
Today, my feelings about personal development are conflicted. When done well, it can transform a life. But most of the time it's little more than glorified entertainment, sugar highs, and empty promises. Occasionally personal development can become deeply destructive.
In this article I'll shed light on the emotional sleight of hand within the personal development industry, explain times when personal development tends to work, and show you how to find more effective avenues for growth.
Understanding the deception in personal development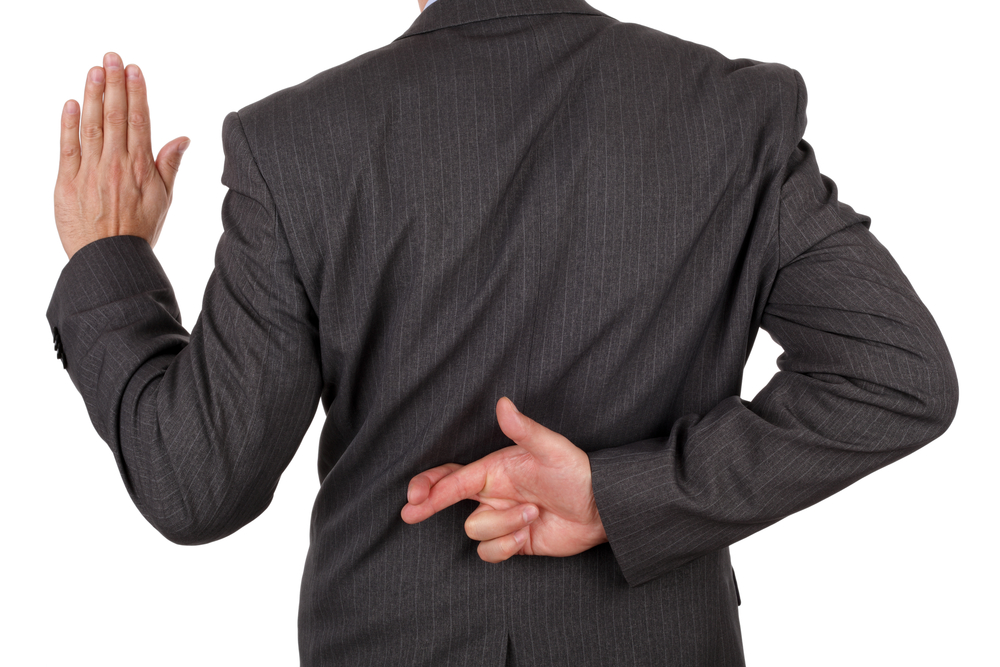 The biggest problem in personal development is that most people who work in the space, really shouldn't. Instead of giving life advice to the masses, they should be talking to a therapist in private.
However, since most people in the industry don't truly understand themselves (and consequently, can't understand others) personal development is filled with psychological and emotional deception. It happens on three levels.
Level 1: the blatant lies. A shocking number of coaches simply lie to their customers. This includes everything from fake testimonials (you can buy those on Fiverr), PDFs teaching you "this one weird trick," and charlatans who promise the world but deliver a steaming pile of shit.
In most cases, these deceptions are transparent, so we won't spend too much time here. As a rule, if something seems too good to be true, it is.
Level 2:  subtle lies mingled with profound truths. Most of the industry rests here. The majority of people drawn to personal development can make small changes that will produce dramatic results. A passable coach, speaker, or author can help you make these changes. They'll explain the importance of the skill you're developing, hold you accountable for a few weeks, and cheer you on. Your life will be better. These small changes include:
Prioritizing sleep, diet, or exercise (they're all reciprocal)

Learning to leave your comfort zone

Developing a spiritual, religious or contemplative practice

Becoming a giver

Eliminating the lies from your life so that you live in integrity

Improving your social skills

Aligning your actions with your desires
So far, all of that is legit. The deception comes after the client has begun to get results. The coach will then begin promising things that she can't possibly deliver. Because she's already produced great results, you're likely to trust her. You want to trust her. We all want the easiest path to success possible. If all we have to do is continue paying a seemingly helpful professional, we'd be crazy not to.
This is where whimsical ideas about working four hours a week, manifestation, a seven-minute cure to stuttering, rock hard abs in minutes, and endless orgasms come in. We want these things to be possible, so we surrender to their glaring illusion.
Level 3: deep layers of manipulation masked by truth, hope, assertiveness, and charisma. Imagine for a moment that you're attending a seminar led by a talented speaker. She says, almost offhandedly, "Write down the names of five people you love."
Obediently, you write down the names of your parents, your brother, your lover, and your best friend.
The speaker proceeds to tell her dark secret. When she was younger, she battled with depression, alcoholism, poverty, and an eating disorder.
After years of searching for solutions, she decided her life wasn't worth living.
Just as she put the gun to her head, she had an epiphany: she never learned to love herself. In fact, she realized that for most of her life, she hated herself. In that moment, she felt clarity and relief for the first time.
Since learning to love herself she's become rich, happy, and successful.
Next, she returns your attention to the list of people you love the most. She asks if anyone in the room has written their own name. No one raises their hand. Suddenly, everyone starts to realize that they don't love themselves as much as they should. The audience members feel as though they just uncovered the deep-rooted secret about what's holding them back from the life they "deserve."
The trainer goes on to teach a few good strategies for self-love and explains that she expands upon them in additional seminars, books, courses, and one-on-one work. The audience is hers.
But did you see what happened there?
First, she asked a trick question. Even folks with dangerously large egos would fail to answer, "Myself" when asked, "Who do you love the most?"
Next, she created huge amounts of vulnerability in the room by telling an intimate story.
Finally, she presented a solution. She explained that she'll share what she can now, and if you want to learn more about the secrets to success, she has follow-up workshops, books, and courses you can buy.
In addition to hinging on a trick question (which creates a false reality in the audience's mind), she also implies that the follow-up services will speed up success. In most cases, this just isn't true. Once you've learned the basics, it's up to you to do the hard work. There are no shortcuts.
But of course, there's no need to take my word for any of this. You can see for yourself by watching the documentary: Tony Robbins: I am not your Guru.
Why I believe Tony Robbins abuses people for profit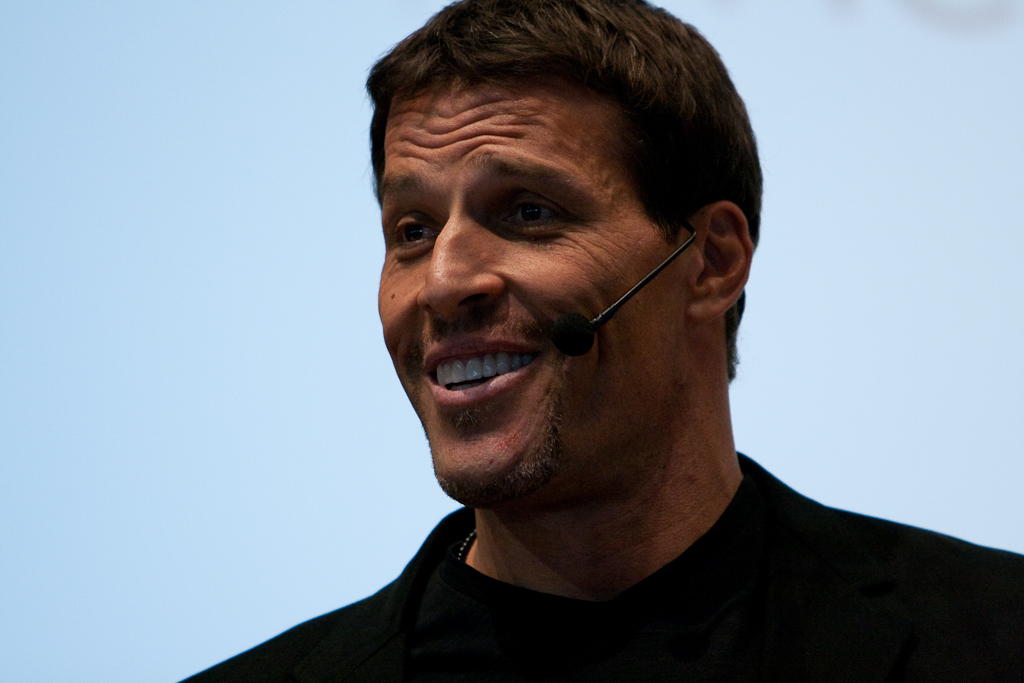 Before we begin, we need to establish a few facts about Tony Robbins, the world famous "Peak performance" coach.
He has helped countless people, including world famous athletes, celebrities, and politicians.

He is not a psychologist, psychiatrist, doctor, or licensed mental health professional of any sort.
He is likely less intelligent than he seems. He spent years of his life eating fish several times a day, yet still seemed surprised when he got mercury poisoning (see Robbin's interview on the Tim Ferriss show, episode 178).
He is likely less authentic or self-aware than he seems. In the documentary, he says that he never gets stage fright, yet we witness him going through an elaborate "Priming" ritual before his seminars.
His raw confidence, charisma, voice, and tall, handsome, broad shouldered appearance combine to make him nearly irresistible. People can't help but get sucked into his aura and take what he says for fact. Heck, this happens to me.
But to truly see Tony, you need to observe his actions separate from his magnetic draw.
The documentary, Tony Robbins: I am not your guru allows us to do just that. It captures Robbin's six day "Date with Destiny" event.
During the event he gets the audience pumped up and teaches them to focus on themselves and their authentic desires. He tells brilliant stories that help people understand our world and their role within it. He teaches people to connect with their confidence and to lean into some of the harder conversations in their lives. All of this is good. He's providing real value.
He starts to blur the line between reality and fiction when he states that someone's life can, "Change in a moment." We all know that enduring change doesn't happen in a moment; it takes time. Still, we're so seduced by Robbins and the possibility of fixing our problems that we allow ourselves to be duped.
Throughout the documentary, Robbins goes from telling hopeful – perhaps even innocent – lies, to being a flat out douchebag. He:
Bullies a woman into calling her boyfriend and breaking up with him while 2,500 people watch. Spoiler alert: they get back together after the seminar.
Encourages a survivor of systemic childhood rape to tell the story of her abuse without preparation (or really, consent) in front the entire audience. He then encourages her to form artificially deep and vulnerable relationships with three random ass dudes from the audience who are supposed to check in on her. She is to refer to these men as her "uncles." What. The. Fuck.


If Robbins were a licensed trauma counselor that would be one thing, but he isn't. He's a glorified entertainer, and the entire audience watches on as he exploits a young woman for emotional effect.
Asks people dealing with suicidal ideation to identify themselves to the entire group. Robbins doesn't seem to understand the full scope of the mental illness and forgets that suicide can sometimes result from people opening up before they are ready. Robbins then singles out a young man, stands in this man's personal space, talks to him about his desire to kill himself, mocks his shoes, and then claims that the guy is cured.
Bull shit bull shit bull shit.
Of course, all of this can be quite difficult to see. Robbin's charisma is blinding. More than that, the deceit, manipulation, and flat out exploitation is infused with genuinely good advice, humor, and overwhelming confidence. It makes it dangerously easy for the line between reality and fantasy to blur.
But what about everyone else in the personal development industry?
I actually think Robbins is well intentioned and gifted in many regards. I also think he's completely failed to understand the limits of his gifts. If he did, he'd stick to being an entertainer who helps people develop confidence, focus their lives, and master business.
Most people in personal development start off well intentioned. They help a lot of people. They get tons of positive feedback, which – ironically – is often the root of the problem.
Along the way, many coaches get high on their own supply. When this happens clients become victims of the coach's blind spots.
I've seen this happen up close. Over the past few years I've watched multiple gifted coaches unintentionally (or perhaps intentionally) harm their clients.
A short list of examples includes: encouraging their clients to go into debt to continue working with the coach, needlessly rushing sensitive conversations, mishandling abuse recovery (and often leaving the client worse for it), forcing extreme vulnerability, and taking control of large chunks of the client's personal and professional life.
How to avoid the con artists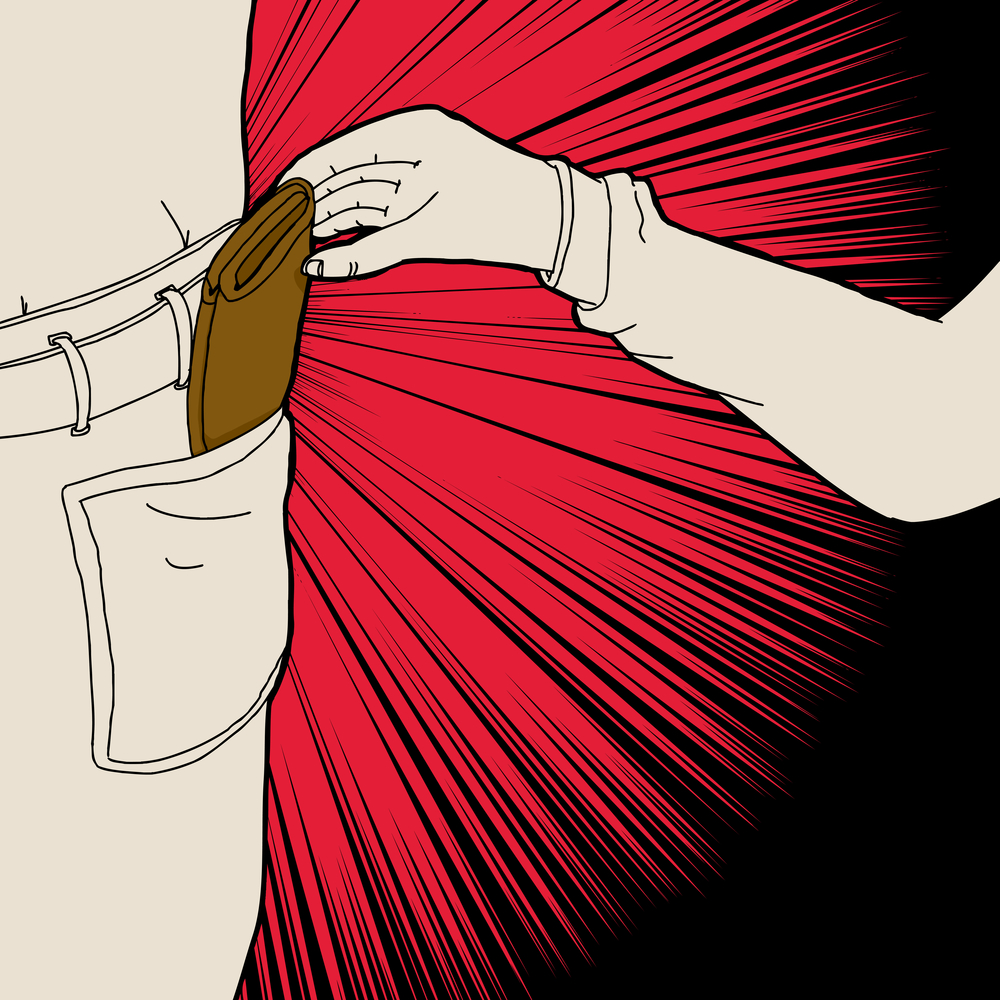 Despite everything I've written, I still believe in personal development. Almost every area of my life has been improved by it. The secret to successful personal development lies in identifying the coaches who are gifted and ethical. Here are a few guidelines to help you find them:
If you are the survivor of trauma (and a lot of us are…) then work with a therapist, not a coach. Yes, a lot of coaches claim to be able to help you. Don't trust them. These coaches are failing to understand the limits of their abilities. Coaches have minimal – if any – training in this area. Psychologists, especially specialized ones, have tons of training.
Is the person guaranteeing that you'll get results? Do her claims sound too good to be true? Is she offering a quick fix? If so, she's a con artist. There are no quick fixes or secrets, and no coach can ever

guarantee

results.
Coaching is filled with people who fail to practice what they preach. Many "health" coaches have unhealthy relationships to food, exercise, and their body image. Many "life" coaches lead vapid, unengaged lives and are quietly self-loathing. Many "relationship" coaches are lonely and afraid of intimacy. Most (and yes, I do mean most) speaking coaches are mediocre speakers who failed to make it as a

pros

.
When you hire a coach, it's important that she demonstrates that she is a true master of her craft. Don't trust the testimonials on their site. Don't allow yourself to be mesmerized by a sales call. Do your research. If possible, get a referral, and in general trust your gut when hiring a coach.
Does the coach focus on one specific skill or issue? If so, consider that a good sign. Coaches who are focused on specific areas of development tend to be more aware of their own limitations. In fact, coaching can be an amazing medium for learning discrete skills like: overcoming anxiety, negotiation, public speaking, self-love, sales, confidence, charisma, etc.
Certifications mean absolutely nothing in coaching. Seriously. You're just as likely to find an amazing coach with no certifications as a scum of the earth coach with a dozen letters after her name. Certifications are not like degrees; literally nothing governs a certification board.
With both coaches and therapists, you want to look for ones who have high attrition rates. In other words, are their clients staying with them for a few months and then leaving? If yes, that's a good thing. It indicates that they tend to be effective.
Post script 1: you cannot divorce yourself from human nature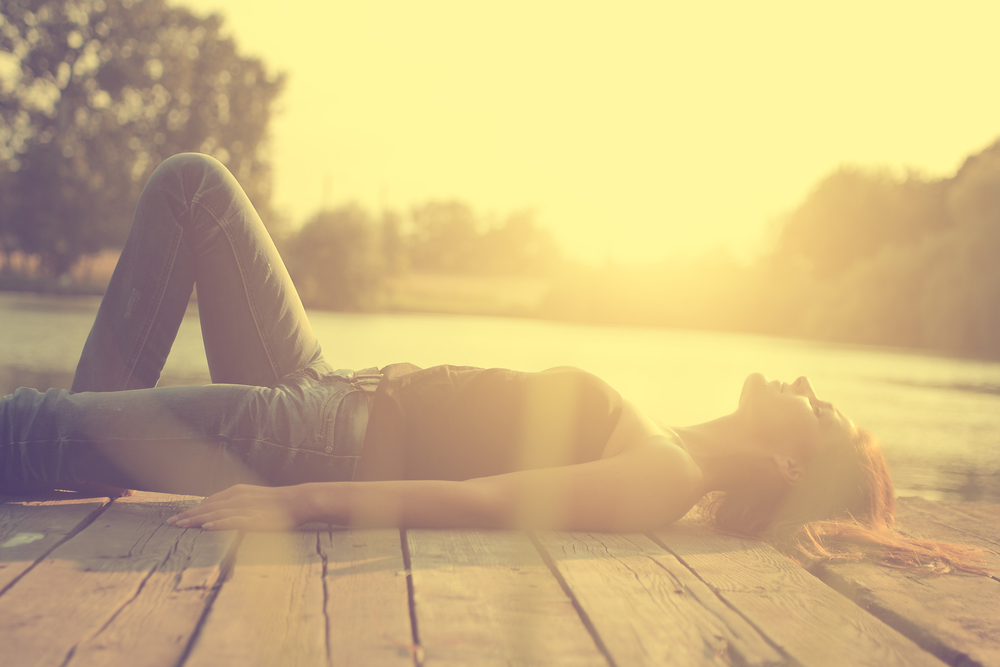 One of the main reasons people turn to personal development is because they feel broken.
I'll make this easy for you: you're not broken. You've just been misled about the truth of the human experience.
We've been sold an idea that it's possible for us to simultaneously make a million dollars, be madly in love with our partner, have explosive sex, wake up looking like a model, and tackle every single day brimming with happiness and excitement. Worse still, the personal development industry has tricked us into believing that if we aren't experiencing those things, there's something wrong with us.
In reality, that's not how humans are. Humans are messy, dynamic, imperfect creatures with glaring rough edges. There are going to be days when you're depressed. Your relationships will be riddled with friction. Apathy, lethargy, and ennui will stack up and make you feel worthless. You'll yo-yo on and off your diet. You'll get excited to overhaul your life and then completely fail to stick with the program. You'll be ripped apart by your insecurities. If you have the potential to be truly exceptional at something, you'll have to sacrifice a lot in order to pursue it.
What is often missed is that this pure chaos makes us beautiful, happy, and effective. We need the insanity that comes along with being humans. If we try to run from it or pretend it's inessential, we betray our true nature.
Postscript 2: on therapy and psychologists…
A very simple truth that makes many people uncomfortable: if you've been into personal development for a while, you probably need a psychologist.
There is no secret hidden in the next book, seminar, or course that will finally "fix" you. There is only doing the hard, vulnerable, raw work of baring your soul to a trained professional. The good news is that therapists tend to be more effective than coaches and less expensive.
If you've been dealing with persistent issues in your personal, social, or professional life and a few months of coaching or personal development hasn't gotten the results you're looking for, get a therapist. There is no need to deal with more suffering than is absolutely necessary. Your future self will thank you.
Footnotes