UPDATE AUGUST 21, 2020: Quick heads up – my thinking on some of the topics in this article has changed. Though I broadly stand by this article, there is a little fine tuning that needs to take place. Specifically, I no longer believe it is appropriate to consult a coach, mentor, or "guide" when developing self-love. If you choose to include a professional, I think it is important that you work with a licensed therapist. I also believe that learning to love other people, and letting them love you, is a critical component of self-love.  Please see points 4 and 5, here for more.  The original and unedited article can be found below.

***

July 2012: I'm awake and hung over. Against my will, reality has come crashing back down. I can't stop my mind or my heart from reciting the facts of my recent past.
Three weeks ago my best friend moved away.

Two weeks ago E* and I broke up after several years of being together. We used to talk about getting married.

A few days ago R* passed away. He was 28 years old.
I'm terrified of the future, afraid that it will only hold more pain, more loss, more suffering.
I don't know how many days it's been since I collapsed and I don't really care either.
I drag myself out of bed and look in the mirror. I look exactly how I feel.
Suddenly, almost like it does in the movies, it hits me: if I ever want to get back on my feet, I need to learn to love myself…
That moment was the first time I realized that I had a relationship to myself. It inspired three years of study during which I read countless books and articles, experimented with dozens of ideas, worked with professionals, and eventually repaired the broken relationship I had to myself.
Here is what I learned about how to love yourself. I hope it is of service to you…
The negativity bias, attentional filters, and other things that make loving yourself difficult
Imagine that two articles about you have just been published. The first raves about you and your work. It claims that you are God's gift to humanity, showers you in praise, and encourages everyone to follow your lead.
The second proclaims that you are a complete idiot and a blight upon this world. It insults you and dismisses your work as a waste of time. It encourages people to completely ignore you.
Which of those two articles would get more of your energy and attention?
If you're anything like me the negative article would be far more impactful than the positive one. As it turns out this is normal. It's the result of what psychologists call the "Negativity Bias."
The negativity bias is the phenomenon that if there are two equally charged stimuli, the negative one will attract more of your mind's attention.
The funny thing about the negativity bias is that from an evolutionary perspective, it was a huge competitive advantage. Say that you are a hunter-gatherer out looking for food. Suddenly, a poisonous snake starts slithering up to you and a wild boar that could feed your family for weeks runs across your path. Your subconscious has milliseconds to decide which animal to pay attention to.
Choose to hunt the boar and you'll be vulnerable to the snake and likely to get bitten. Choose to defend yourself against the snake, and you will avoid getting bitten, but the boar will get away.
All of our ancestors who naturally paid attention to the positive stimuli in their environment (the boar) died out because they failed to identify the threats around them (the snake).
In the past, the negativity bias was a useful adaptive response. Today it just makes you pay too much attention to what's wrong with you and the world.
Attentional filters: in any given moment you are bombarded with more stimulation than your mind can actively process. In order to function in an environment that is supersaturated with data, your mind filters out almost all of the information around you. This is called attentional filtering.
A side effect of attentional filtering is that the world ends up looking like whatever it is you're focused on.
For example, as you read this sentence, you are not not actively paying attention to how your toes feel in your socks; however now that your attention has been called to your toes, you notice them. That's the attentional filter in action.
The combined effect and the media: minds are not very good at processing reality. First, your mind is much more likely to pay attention to what's wrong, than what's right (the negativity bias). Second, your mind is forced to filter out almost all of the stimulation in any given situation (attentional filters).
Because of this, your mind has a tendency to view you as being far less intelligent, capable, good looking, charming, and ultimately, worthy of love than you actually are.
This is further exacerbated by a media culture that preys on fear, and an advertising culture that strives to make you feel small unless you're up to date with all of the latest trends.
Simply put, if you are having trouble loving yourself, there is nothing wrong with you. It's a side effect of modernity.
Fortunately, loving yourself is a skill that can be learned and mastered. The first step is realizing the truth about your importance…
You are the singular most important person in your world.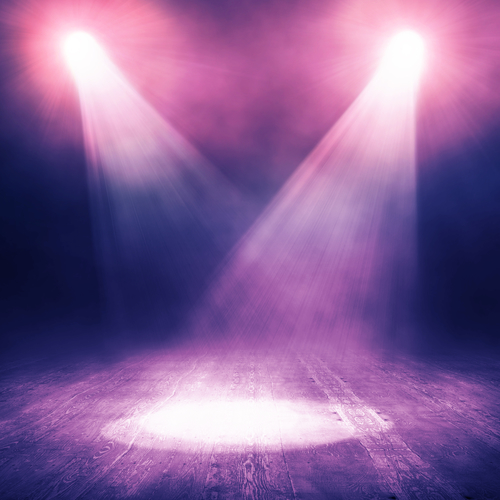 Everything in your life flows from your relationship to yourself. Learn to treat yourself like someone worthy of love, respect, and compassion, and your life will flow more effortlessly, abundantly, and joyfully than you can imagine.
Treat yourself like someone worthy of contempt, disdain, and indifference, and each day will be a struggle to keep your head above water.
The unfortunate part is that most people never put much energy into their relationship with themselves. They drift through life acting as their own worst critic, working to inhibit their potential, and keeping their hearts and minds guarded.
I know that sounds dramatic, but pause for a moment. If you spoke to your friends the way you speak to yourself in your head, would you have any friends left? Before I started working on my relationship to myself, I wouldn't.
Or at a deeper level: have you ever felt fully loved by yourself or someone else?
You'd be surprised by how many people's honest answer is, "No." I'll come back to that in a bit.
I spent years of my life quietly but cleverly telling myself I'm not worthy. I obsessed over mistakes from my past. I endlessly replayed embarrassing moments (while somehow neglecting the beautiful ones). I failed to forgive myself for being a human, (a very real part of me wants to be a demi-God).
If you can relate to any of that, don't worry; it just means you're human too.
Long time readers will know that I tackled the topic of self-love several years ago. At the time, I shared everything I knew. But here's the truth: I still had a few boulders preventing me from fully seeing and loving myself when I wrote that article (though I wasn't aware of them at the time).
My journey isn't complete and never will be (self-love is a process, not a destination), but I have come a long way in my practice, and hope to help you with yours; because the truth of all this is that loving yourself is really fucking hard. It shouldn't be, but it is.
The easy path is to distract yourself with drugs, alcohol, stress, white lies, busyness, bad relationships, external validation, and pretend happiness. But doing this makes you more of a cold, unfeeling robot, than a vivacious, hot blooded human. One of my deepest wishes is that you wake up to how amazing and powerful you truly are. That journey requires finding the courage (and it does take courage) to live and love while you're still alive.
The four levels of self-love: an overview
Think of your relationship to yourself in four levels:
Level 1: the day-to-day. Do you treat yourself like an important person who deserves love and respect, or are you subtly placing unreasonable expectations on yourself? What do your behaviors say about your relationship to yourself?
If you do not treat yourself as you would treat someone you love, you'll never feel the love that flows from your core.
Level 2: embrace your dark side. Do you accept and acknowledge your dark side when it surfaces? Do you embrace the part of you that is pessimistic, lazy, depressed, violent, crude and offensive? Or do you pretend that everything is rainbows, gumdrops, and unicorn shits. Do you pretend that every day is a good day?
To be human is to be stormy and tempestuous one day (or moment), and then calm and sunny the next. To pretend otherwise is to deny who you truly are, and denying your truth is an act of self-loathing.
Level 3: the deep work. Have you truly seen yourself for who you are? Can you grasp that your imperfections are what make you perfect? Have you owned the reality that life was inflicted upon you without asking and with it came trauma, abuse, disappointment and eventually death? Do you acknowledge that these struggles will forever shape your life until you confront them and begin the healing process?
One of the most beautiful truths about the human experience is that it's never too late to become the man or woman you truly are. You can begin healing, growing, and flourishing now. Doing so requires the courage and clarity to see yourself, so that you may begin the process of tearing down the walls that protect your heart.
As you do this you will open to the flow of love and life around you.
Level 4: the highest form of love. Every single person was born with unique gifts. The gifts can be anything from athletic performance, to empathy, to humor, to spirituality, to business acumen, and everything in between.
The real work of learning to love yourself is learning to see who you truly are and accepting it all. Along the path, you'll discover deep gifts that you were born with.
The highest expression of love for yourself and the world is sharing those gifts freely and abundantly.
Your path is yours and yours alone…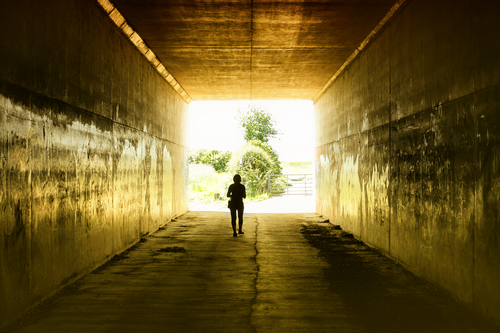 What follows are guidelines for learning to love yourself. They are the things that consistently get results, laid out in a sequence that is congruent with how the heart and the mind tend to work.
But there is no singular path forward. Your job is to find your path. I'll do my best to help, but you're the one who must walk it.
My advice to you: when you find a step or a suggestion that excites you, experiment with it. See if it opens you and makes you happier. If so, keep working with it. If not, let it go.
When you find a step or suggestion that inspires fear, reluctance, or disgust, approach it with curiosity. Ask yourself why you're having such a strong reaction. Instead of allowing intense emotion to be a brick wall, use curiosity and patience to feel through it.
Let your strong emotions be your guides.
Level 1 – do you treat yourself like someone you love?
The complicated relationship between feelings and actions. One of the secrets of human behavior is that how we feel and how we behave act reciprocally upon one another. In other words, if you treat yourself like shit, you'll feel like shit. If you treat yourself like an amazing person, you'll feel like an amazing person.
Pause and take inventory of the actions that you perform throughout the day. Are they reflective of the actions you would take if you truly loved yourself?
For most, the answer is no. Most people don't get enough sleep or exercise, have crappy diets, work in jobs they hate, and go to great lengths to avoid spending any real time in their own company.
You can take a huge step forward by treating yourself as though you are intrinsically worthy of love. By creating the behaviors and signals that you are in fact an amazing human you'll notice that you begin to feel that way.
There is no prescriptive blend of behaviors that works for everyone. However the actions below are unusually effective and worth experimenting with. You'll notice that none of them are obscure or complicated. In fact, they are common. Don't dismiss these ideas simply because you've heard them before. Instead try one or two. Take the risk of treating yourself well and see what happens.
Prioritize sleep:

aim to get enough sleep so you wake up feeling refreshed. The easiest way to do this is to get up at the same time each day, and go to bed when you're tired.

Exercise:

spend at least 30 minutes a day 3 days a week getting decent exercise. This can be jogging, lifting, frisbee, yoga, team sports, whatever.

Meditation or silent reflection:

personally, I practice Vipassana (Pali for "Insight") meditation. My suggestion to you is that you experiment with a few different forms until you find one that resonates.

Express gratitude:

share your sincere appreciation for the people around you. Or write down a few things that you're grateful for each day. I use the

Five Minute Journal

for this and love it.

Hold space for your religion or spirituality:

attend services, study groups, prayer sessions, or read from the texts.

Eat a healthy, nutrient-dense diet:

if you need guidance on understanding health and nutrition, I suggest starting with Michael Pollan's excellent (and quick) book, "

Food Rules

."

Set boundaries:

are you allowing toxic people, activities, or habits into your life? If so, slowly start removing them.

Play:

are you having fun, and enjoying your day-to-day? If not, play more! Shoot your coworker with a Nerf gun, play mini-golf with your friends, or take an improv class.

Give yourself small treats throughout the day.

Treat yourself to a soy latte. Watch a few cat videos guilt free. Go for a walk. Call in "sick." Wear your favorite shirt. Giving yourself small gifts throughout the day signals to yourself that you're an awesome person worthy of a nice life.
The more you act like someone who loves yourself, the more you'll feel like someone who loves yourself.
Level 2 – embrace your dark side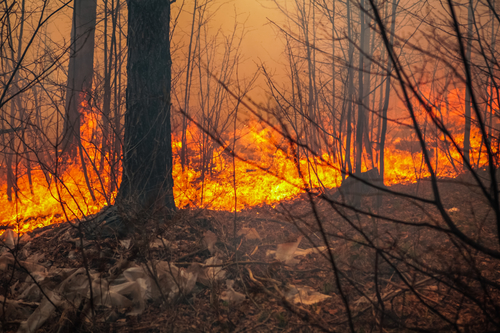 When I was living in Montreal, I had a roommate who pretended that every day was amazing. She said she loved God, loved life, and felt grateful just to be on Earth.
She also drank a lot, kept a terrible diet, complained that she didn't have a boyfriend (while also sleeping with countless men), struggled at work, and lacked a social life.
There was a huge disconnect between the stories she told everyone (including herself) and her reality. She wanted every day to be bright, sunny, and joyful.
Just one little problem: it's not possible to make every day a good day. In fact, I'm not even sure it's desirable.
Look to nature. Even the most beautiful, ancient forests are sometimes struck by lightning and burnt to the ground. At first glance, this seems like tragic, wasteful destruction. But it's not. It's all a part of the natural cycle of life. The fire destroys the forest; the ashes feed the soil; the soil provides a stronger, more nurturing environment; the forest grows back more radiant than before.
Beneath the pain, darkness and destruction rests a quiet core of growth, love, and beauty. This is true of a forest, and this is also true of a human.
To step fully into the human experience you must embrace the darkness. At it's highest level, this means internalizing that you will die one day (as will everyone you've ever loved and everyone who ever loved you). At a more mundane level, it means realizing that suffering is part of the human experience. To deny your suffering is to deny your humanity.
To pretend that you are ok when you're broken, that you are unafraid when you're terrified, or that you're calm when you are rageful is to deny your true nature.
You are a human. Sometimes you're stormy. Sometimes you're placid. Sometimes you're in between. You can't be any other way. And that's perfect.
The second level of learning to love yourself is embracing who you really are. Cast away the societal bullshit of trying to be happy and content every second of your life and step into the greater reality of being honest about who you are and how you experience life. By doing so, you will create space to give and receive love.
Doing this requires being honest about who you are, and that means embracing that you have a shadow side.
Three tips for embracing your shadow

Forgive yourself for the mistakes you've made.

You're not a computer. Your perfections are found through your imperfections. If you didn't fuck up from time to time, you wouldn't be a human. If you've been beating yourself up for things that happened in your past, release yourself. Accept that you're human and flawed, and that it's ok. Stop expecting yourself to be perfect. Instead, revel in the imperfections that make you beautiful.

If you're having trouble forgiving yourself, begin by being more forgiving of others.
Realize that it's human to be disgusting, lazy, jealous, and aggressive from time to time.

It's normal to have dark thoughts and feelings. You can even act on these feelings as long as you find a safe outlet to do so without harming yourself or others. I like to release rage from my system by throwing temper tantrums alone in my apartment. Bottling strong feelings is never a productive idea. An even worse idea is pretending that you don't have strong feelings or rough edges. Instead, see the truth of who you are. Accept it. When you do, you'll notice that you can more fully surrender into love.

You'd never fault a cat for being a cat. Don't' fault yourself for being a human.



Spend time alone in silence.

Most people fill their lives with white noise. They use podcasts and music and TV and gossip and busyness and the internet and a million other things to avoid being completely alone in their own company. If you ask someone why they fill their lives with so much noise, they'll say it's because they hate boredom. In reality, they are afraid of what they may find if they spent time alone and undistracted.

In order to fully see yourself, you need to spend time in silence. Turn your phone and computer off and be by yourself. Alone, in silence, undistracted. Don't be afraid of what comes up. If it's darkness, trust me, it will pass.





You might be surprised to find a neglected sense of enchantment, joy, and compassion resting deep inside, waiting for you to create the space for it to come out.



Level 3 – the deep work of removing the walls that protect your heart
Let's return to one of the questions we started with: have you ever felt fully loved?
I know that's a heavy question, and I'm not going to ask you to share the answer with anyone besides yourself, but pause for a moment and contemplate deeply into your life. Have you ever felt fully loved?
Far more people than you'd guess have never truly felt love in their lives. I know this because I've dealt with this myself, and I have worked with thousands of people who needed help allowing love in.
Realize this: it's not your fault. I promise; it's not your fault. We live in a world that values a head far more than it values a heart. The only way a heart could survive is to protect itself with thick walls.
The third and most difficult step involves finding, accepting, and removing the walls that protect your heart.
I'm going to share what I can, but I want to be upfront about something: most people will need a guide to help them fully surrender into their true nature. Personally, I've worked with coaches and mentors to do the deep work. I had a huge blind spot around being a child entertainer, that I simply could not have seen without a talented professional.
Be sure to pick your guide carefully because many people who claim to be able to do deep, open hearted work, simply can't. Look for someone who has already done the hard work of opening herself, is deeply empathetic, unintimidated by other people's realities, and who you feel very comfortable with. You'll know you've found her when you meet her. You'll recognize the rare resonance of someone who can truly help you.
If you'd like to start moving down the path on your own, here is what I suggest…
Begin by digging into your life story. The easiest way to do this is to create a space where you can express yourself freely. I suggest either writing in a journal or engaging in a verbal monologue, out loud, to yourself. Your task is to tell your life story from start to finish.
Keep a photo of yourself as a child nearby while you go through these exercises. It's often easier to love the innocent child you were than the experienced adult you are. The picture helps cement that though you're older and bigger, you're still you and totally worthy of the love and light you've been yearning for.
As you express yourself, go out of your way to be honest, vulnerable, and forthright. Lean into your rough edges, your humanity, and your rawness.
Within your story, look for a few things:
Times when you were being cruel to yourself in a way you wouldn't be cruel to a loved one.

Times when you misperceived reality.

Abuse – both subtle and profound – from caretakers. Many people are victims of emotional abuse though they don't realize it. In fact many people confuse emotional abuse with love. A useful exercise here is to judge your parents.

Any traumas, blatant or hidden.

Recurring themes, feelings, and situations. Ask yourself, "What feels familiar here?" during particularly emotional episodes of your life.
It's important to understand that everyone has experienced all of the above. We all beat ourselves up; we all get confused; we've all been victims of our loved ones' bad decisions.
A word about traumas and abuse
One of my friends is a survivor of repeated childhood sexual abuse. Worse still, her parents were aware of the abuse and did nothing to stop it.
One of the many beautiful things about her is how deeply she's worked on herself and learned to love through it all.
A few months ago, I was sharing something with her about how terrible it was being a child entertainer. In the middle of opening up, I got self-conscious and said, "I'm so sorry. I realize that I'm bitching about something trivial, especially compared to the shit you've been through."
She simply looked at me and said, "Jason, pain is pain. There's no judgment here." 1
"Pain is pain" was one of the most beautiful, liberating phrases of my life. Until that moment, I had been a victim of myself. I pretended that my trauma wasn't valid, simply because it wasn't obvious. For years, I had been telling myself that doing 300 magic shows before my 18th birthday, at the expense of my childhood, had no negative effects on me.
The truth is, I was wrong. My past was affecting me. Deeply. And there is an extremely good chance that if you're reading this, you have endured experiences in your life that were deeply traumatic too.
It's time to stop lying to yourself. It was a big deal. It's not your fault. And now, it's time to heal.
Trauma and pain can be caused by obvious things like being raised by abusive parents, subtle things like a cruel word, and everything in between. Your pain is yours, and it's real. Where it comes from is not a reflection of your worthiness, strength, or ability as a human.  As you embrace this, you will start to feel an opening.
The deep work of learning to love is done by shining a bright light on yourself and accepting the truth about things that happened in your past.
Level 4 – the highest form of love: accepting yourself and sharing your gift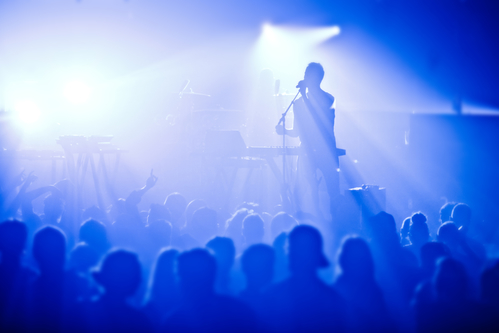 I am tempted to picture a fully formed, loving human as someone who lives in total bliss. She's always happy, and her radiance and commitment to love is so strong that her mere presence alleviates suffering. Fawns eat from her hand and humming birds land on her shoulder to share their secrets.
Only one problem with this image: it's complete and utter bullshit. If a creature like that existed, it wouldn't be a human.
To be human is to be both stormy and sunny. It is to always be moving through the levels of self-love and self-compassion.
There will be times in your life when it makes sense to do the deep work. Take those opportunities when you can.
There will be times when you'll accept your shadow and your daily habits will be on point.
There will be times when you'll step fully into your power.
There will be times when you can feel – and even influence – the flow of the world around you.
And life ebbs and flows.
There will be times when stress catches up to you and even your favorite person pisses you off.
There will be times when you lose someone you love and you'll be wrecked for months.
There will be times when you wish you didn't have to deal with being human.
And it's all ok.
The practice of love involves working with yourself wherever you're at. Having a shitty day? Accept that. It's ok. In one of those stretches where everything you touch turns to gold? Beautiful. Use it for good.
Your ultimate work in self-love is simply this: step fully and boldly into your life. When times are tough, be gentle on yourself. When times are good, relish them.
As you grow closer to yourself (and you'll notice that in doing so, you become more powerful) your final task is simple: use everything you have in service of yourself and in service of others. Share your gift.
When you do this, everything in the world will burn brighter because of you.
Footnotes
Earlier I was talking about the difficulty of finding a guide to help you through this heart opening work. Someone like my friend is exactly who you want to guide you through this. She's done the hard work of opening herself, she's deeply empathetic, and she's not threatened by other people's realities.