UPDATE AUGUST 21, 2020: Quick heads up – my thinking on some of the topics in this article has changed. Please see point 6, here for my latest understanding of how to evaluate whether or not you should have a hard conversation.  The original article can be found below.
***
Aug 28th, 2016: My hand shakes as I start dialing S*'s number. I can't help but notice the irony. I used to give speeches for thousands of people, and my hand never shook then. Now, calling someone I've known for years is making me anxious.
Today is going to be one of the most emotionally demanding days of the year. There are five hard conversations that I've been putting off. Today, I'm going to have all of them.
On my agenda:
Explain to S* – an extremely close friend – why I've been so distant (and in some cases, downright cold) over the past year. I also need to apologize to him for being passive aggressive instead of confronting the issue.

Apologize to a family member for being a jerk.
Apologize to D* for teasing him wayyyyyy too much at his wedding last year. We haven't spoken since. I'm ashamed of this one.

Tell my coach that even though I committed to a yearlong intensive with him, I've changed my mind.  

Call P* to tell him that I love him, that I've noticed he appears to be considering suicide, and to let him know that I'm here for him.
As I go into this first call with S*, I am unbelievably nervous. I know that the next few hours are going to tear me apart. However, beneath the anxiety, there's a sense of calm. I know that continuing to put these conversations off is cruel to everyone involved – myself included. Tackling them is an act of love.
***
It's easy to put hard conversations off. Heck, I'd been telling myself that I'd call D* for over a year. I thought about it all the time.
Still, I continuously put it off.
Almost everyone I know has pending hard conversations. You need to talk to your lover about the distance growing between you. You want to set clear boundaries with your sister. You have to tell your friend that it hurts when he doesn't return your texts. You want to ask your boss for a raise.
By putting off hard conversations, you're betraying yourself and the person you need to speak to. In doing so, you're blunting the overall quality of both lives.
My aim in this article is to make having hard conversations easier. We'll cover why you should stop putting them off, how to prepare for them, how to choose a medium, how to approach them in different ways, and how to be kind to yourself throughout the process. We'll also discuss what to do when you just can't bring yourself to start the conversation.
Why you should tackle the hard convos sooner rather than later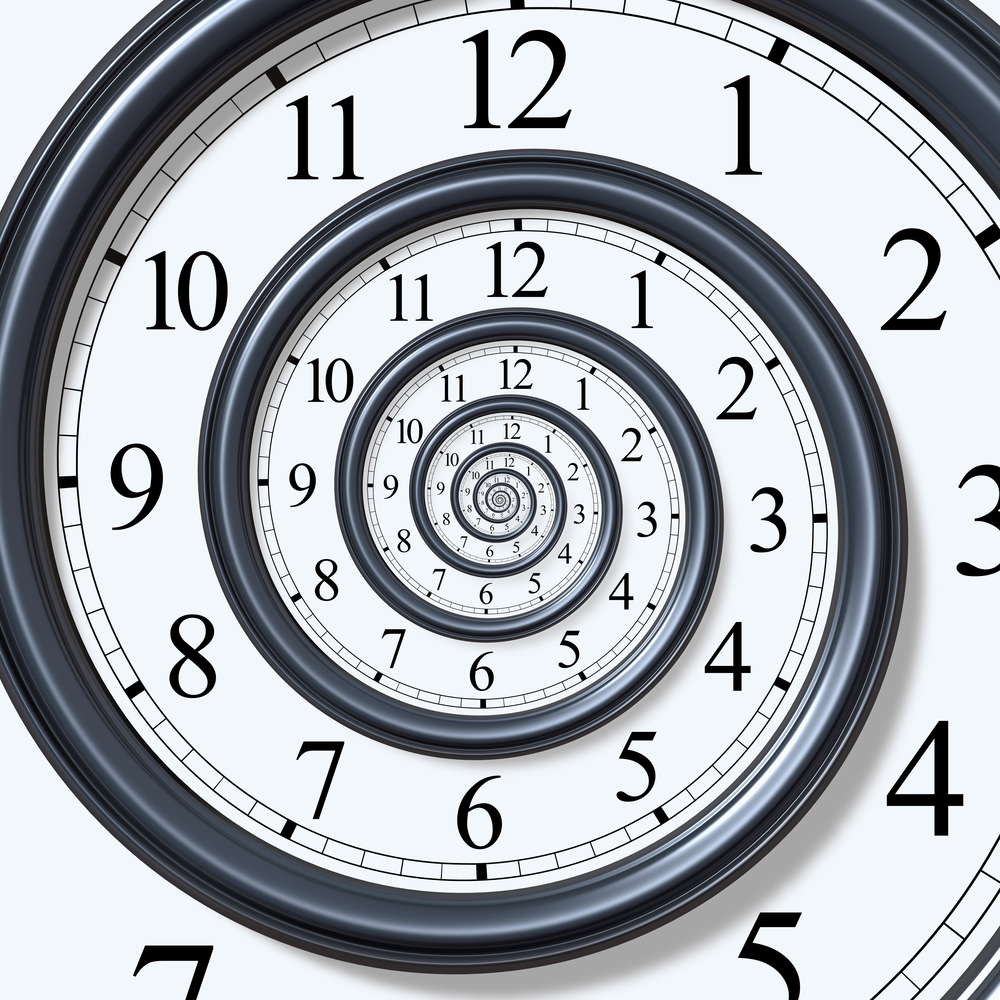 1) When I finished the conversations, I felt lighter and happier than I had in a long time. In the following days, I noticed that I was consistently more focused, playful, and creative.
If you lean into the conversations you've been avoiding, you can expect similar results.
2) Avoiding these conversations is putting you in pain. In most cases, you're also hurting the other person. Usually the other person can feel a quiet thread of resentment coming from you, even if they can't pinpoint its cause.
Even if they're living under the illusion that everything is fine between you, you're shielding them from reality and preventing both of you from living to the fullest.
You're also signaling to yourself that your needs are unimportant and that you're best off pretending to be someone you aren't. The more you tell yourself that you're unworthy, the more unworthy you'll feel.
3) There will never be a perfect moment in the future (but now is good enough). We tell ourselves that we can't have the hard conversation now because the kids are home from school, we have a trip coming up, he's in a bad mood, etc. Those are all excuses designed to mask a simple truth: you're afraid.
It's reasonable to fear having a hard conversation, but it's unreasonable to let that fear rule you. Realize that there will never be a perfect moment for a hard conversation. Instead of perpetually making excuses, accept the reality that the sooner you have it, the better off everyone will be.
Picking a medium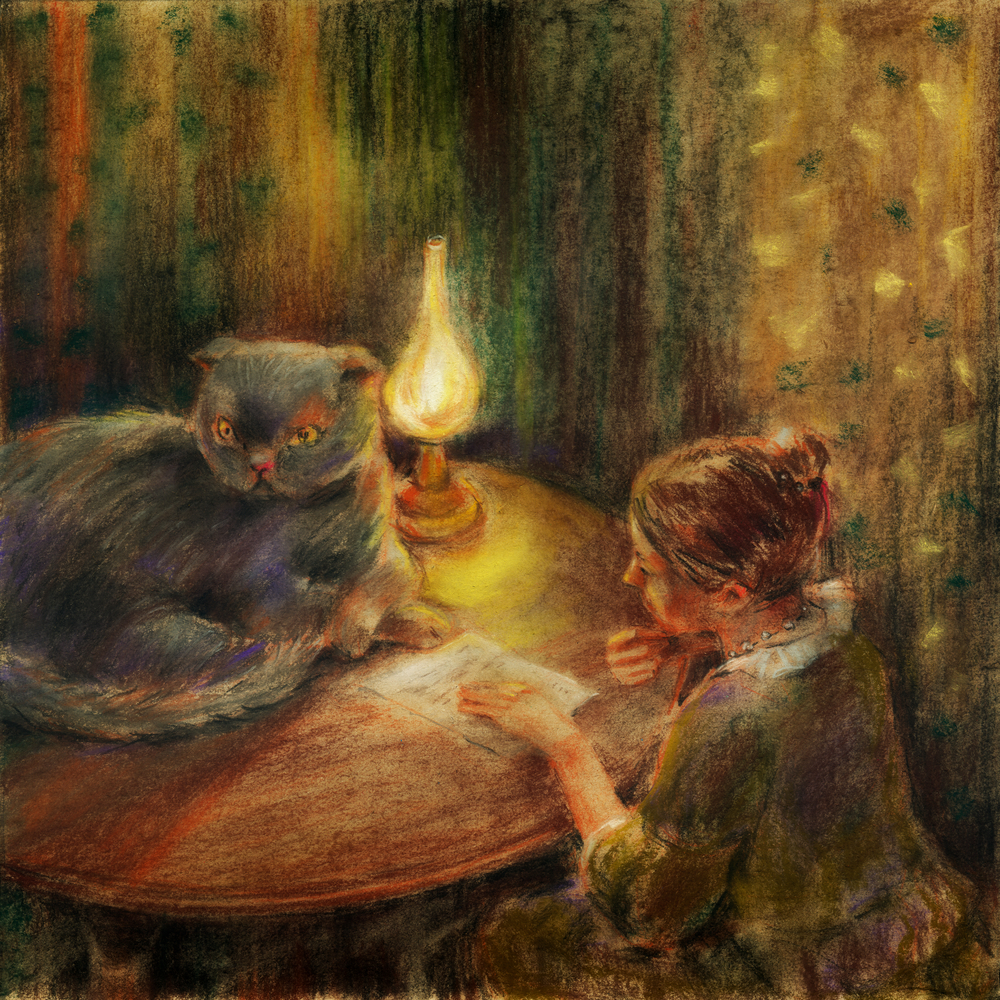 In general, it's best to speak in person. However, in person communication comes with serious barriers.
First, if the person doesn't live near you, you're going to have to wait until you see one another.
Second, in-person communication requires huge amounts of courage. If you can summon the courage, terrific. If you can't, don't worry. There are other avenues available to you, and it's always better to say what you need to say, than continually put it off. A few alternative avenues:
Write a letter and then read it to the person – one approach to making in-person conversations easier is by writing a letter to the person you need to speak to and then reading it aloud to them. Since this technique allows you to get the wording right while also fostering face-to-face communication, it is an extremely effective approach.
Phone call/skype – as the second best option, it offers a lot of the same advantages of an in person conversation without the need to actually be in the same room.
A recorded message – using your phone, webcam, or an app like Soundcloud, record a personal message and send it to the person you need to talk to. Recordings capture a lot of the non-verbals that are difficult to express in writing. However, recordings make it difficult to have a two-way conversation. If you begin the conversation with a recording understand that at some point you may need to switch to a more interactive medium.
Email – with an email, you can take the time to get your wording exactly right. It's also easier to send an email than make a call. However, emails tend to feel impersonal, and unless you're a talented writer, you may end up coming off as cold when you don't intend to. I wouldn't recommend having a hard conversation over email, but if this is the only option that feels doable, go for it. Consider sending the email during the evening or weekend, so that the recipient doesn't have to deal with personal issues during work.
Text message – I've literally never seen this go well and strongly discourage you from using texts. In addition to being extremely impersonal, it's also such a noisy medium that focusing on an important conversation is borderline impossible. It also favors short form communication, which is likely to be counterproductive.
***
In my case, none of the people I needed to speak to live near me, and I wasn't willing to put the conversations off any longer. Since face-to-face wasn't an option, I ended up recording two messages and calling everyone else.
Looking back, it would have been better to personally place calls to everyone, but I didn't have enough courage. Instead of pushing myself beyond my limits or failing to communicate, I decided to live in the cross section of being compassionate to myself while also getting the job done.
Preparation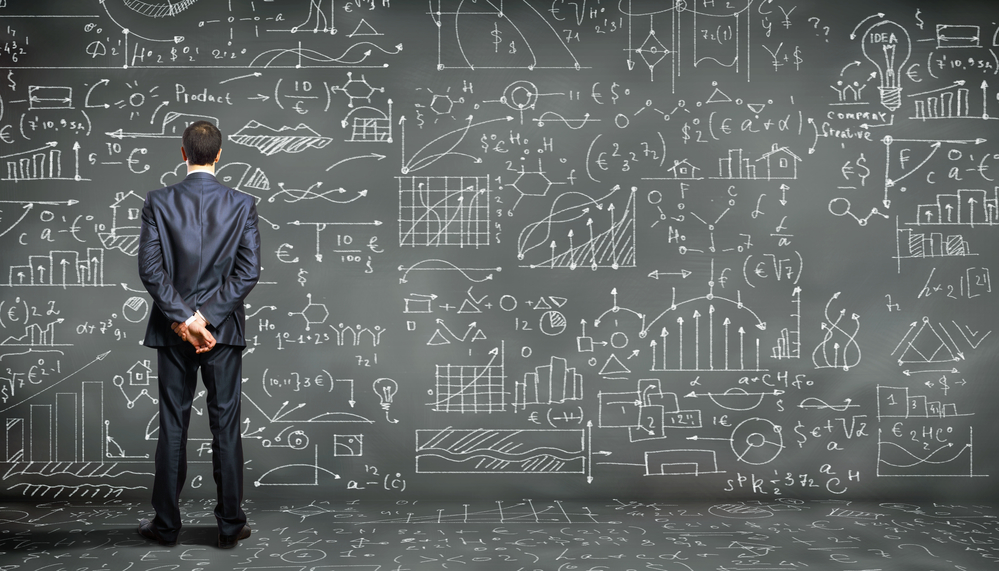 The biggest mistake people make about hard conversations is failing to have them. The second biggest mistake is failing to prepare for them.
Before you begin, give yourself space to figure out exactly what you want to say and how you want to say it. Here are a few guidelines:
Begin by journaling about your situation. Write down all of your thoughts and feelings. Be as candid and honest with yourself as possible. Don't worry, you won't have to read any of this stuff to anyone. The point is for you to understand yourself and the situation.
I had a big blind spot when it came to my relationship with S*. At first, I felt that he was just a jerk and that I no longer wanted to be his friend. When I took the time to ask myself, "Well, why do I feel like he's a jerk?" I realized something I had been missing: S* is a really good guy and a very loving friend. However, there were a few times when I needed him to be there for me, and he wasn't. I also never told him that his failure to show up for me hurt. I was letting a few isolated incidents ruin our relationship.
By taking the time to reflect on the situation, I was able to figure out what the real problem was and how to talk about it.
Use I-statements instead of accusations. An I-statement is an honest declaration of feelings. An accusation is a statement about the other person (often implying intent on their part). I-statements are much more effective.
An easy formula: "I feel like X when you do Y." If you'd like to make it softer, you can add, "And I imagine that's not your intent."
Let's say that you feel like your parents belittle you by telling you how to do your job.
If you're using an I-statement to express your pain, you would say, "I feel like you don't respect me when you tell me how to do my job."
If you're accusing them, you would say, "You don't respect me or my work."
The difference is both subtle and important. I-statements create space for both people to express themselves. Accusations make the person feel attacked, leaving little room for meaningful conversation.
In my conversation with S*, I said, "I want to do two things. First, I want to apologize. I've been distant and aloof in our relationship, and that's really unfair to you. I'm sorry. Second, I want to explain why I was behaving that way. There have been a few times when I asked for your support, and it felt like you weren't there for me. That hurt, though I doubt that was your intent. Moving forward, I'll do my best to make it clear when I really need your attention, and I'd love it if you were willing to give it to me quickly."
One thing to keep in mind about I-statements is that getting them right requires work. It's much easier to make accusations than it is to speak your truth.
Practice the conversation before you have it. This may sound absurd, but I literally rehearsed the conversations ahead of time. Some of them I even practiced more than once. I also mentally and emotionally prepared myself to stay open to responses and questions.
While it may sound silly to practice a conversation, think about it: you're going into a situation where you're going to feel vulnerable. Might as well take a few moments to practice before you begin. This will make the conversation go more smoothly.
Doing it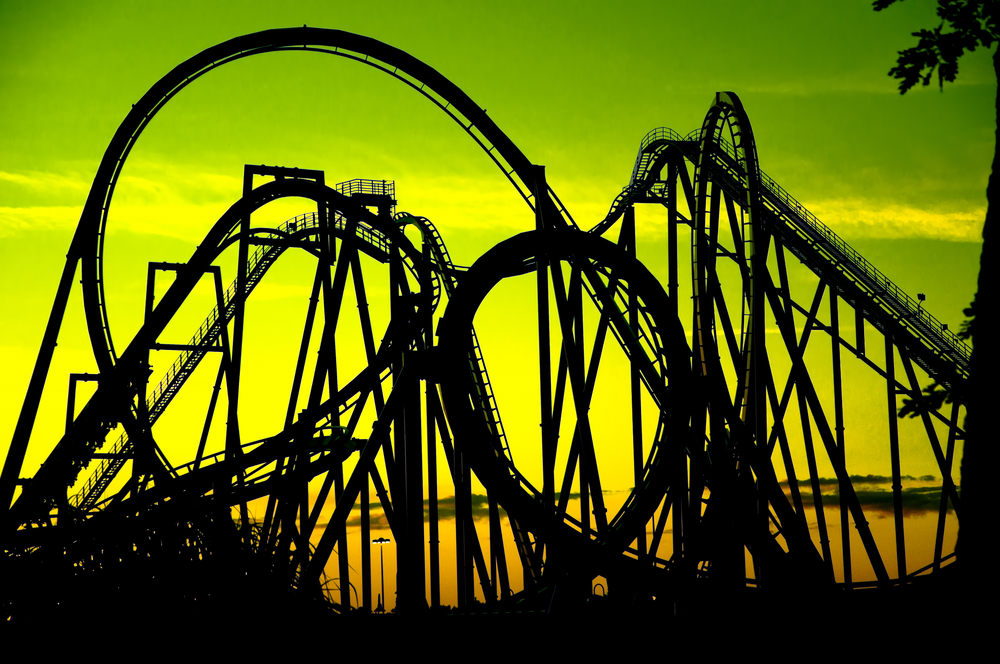 The moments leading up to the conversation are often much more difficult than the conversations themselves. My hand was literally shaking as I made my first phone call. Despite my nerves, four of the five conversations went exceptionally well.
S* and I are now closer than ever. My coach was disappointed that I won't be attending his program, but we're still cool. In fact, he invited me over for dinner. My family member accepted my apology. My friend who was struggling with his mental health sincerely appreciated the love and concern.
However D*, the guy I teased at his wedding, didn't respond to my message. I saw that he listened to the recording I made for him a few times, but he never called or emailed me. I've likely lost him as a friend. Had I offered an apology more quickly maybe we'd still be friends today.
Do I regret sending the message to D* even though nothing came of it? No. Not at all. I'm glad he knows how I feel. I'm also glad to have that burden off my shoulders.
As you gear up for difficult conversations, think of them as a roller coaster: climbing up the track is much more terrifying than going down the hill. Going up, you're filled with dread. Going down, you're purely in the moment – there's no room for dread or fear.
If you're like me and need to have multiple hard conversations, it's up to you whether you spread them out or do them all at once. Personally, I'm the type of guy who prefers to rip the bandage off instead of slowly removing it, so I did mine all at once.
Regardless, realize that these conversations almost always go better than expected and that everyone benefits by having them sooner rather than later.
Finally, be gentle with yourself
It's easy to beat yourself up thinking, "Why was I such a jerk in the first place?" or "I suck for not having addressed this years ago."
To the best of your ability release yourself from the guilt. You're human. You're allowed to make mistakes. It's no big deal.
In fact, there's a good chance that both parties have made mistakes. Everyone will be better for working through the tension and laying bad blood to rest.
Though the conversations are difficult, they are true acts of love. You deserve to feel good about them.
Post script: what to do when you just can't bring yourself to say it…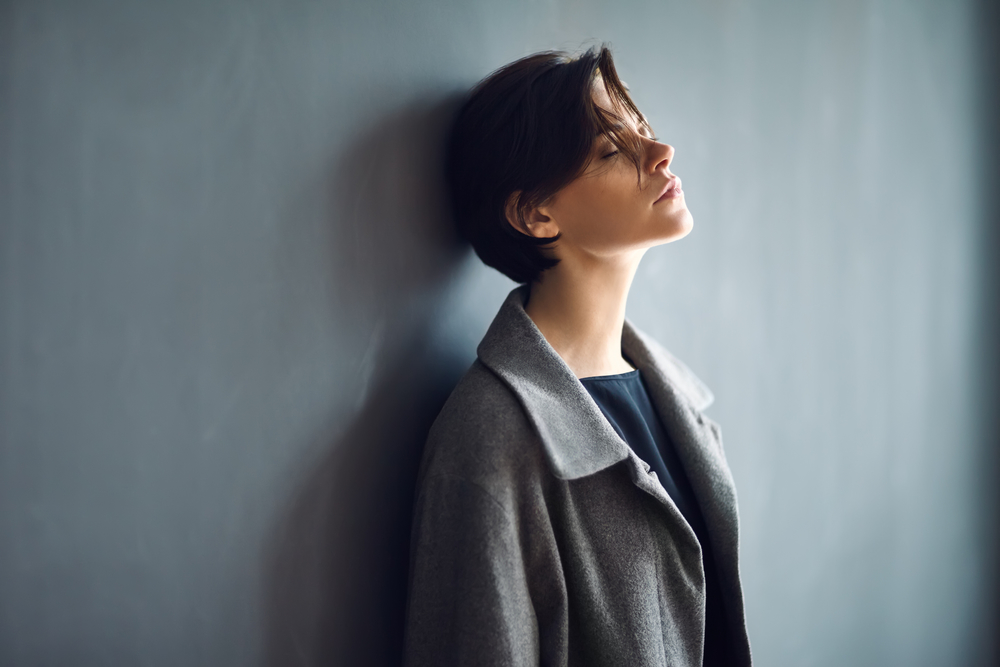 Sometimes the conversations we need to have are so frightening that we just can't bring ourselves to spit the words out. That's ok. Again, be gentle with yourself. There's another approach; this technique is slower, but far better than nothing.
Begin by admitting that in avoiding hard conversations, you're lying (through omission and inaction) to the people you need to talk to.
Once you understand that you've been failing to show up authentically, your job is to slowly increase how genuine you are with others. In other words, when you have an opportunity to be honest about your experience, take it.
Let's say you've been in a three-year relationship and you're starting to drift. You no longer feel as close as you used to, but you aren't able to talk about it just yet.
You realize that part of the reason you feel distance is because you haven't been as forthright as you could be. In cases like this, you can use small events as springboards to improve your communication.
Let's say that you've wanted to do standup comedy, but you've never mentioned it to your partner. One day, you spontaneously sign up for an open mic, and your boyfriend responds by saying, "I feel like I don't even know you. I had no idea you wanted to do standup."
If communication is already strained, your natural reaction will be to shrug the comment off, saying, "Yeah, I guess I never mentioned it before. I'm excited." And in fact, in the moment, you'll probably do this. No big deal.
After you notice that you failed to fully share yourself, revisit the conversation (even if it's a day or two later).
Follow up by saying, "Hey, I wanted to share a bit more about the standup with you. First, I'm sorry I that never mentioned the desire to get into standup to you. I kind of failed to fully share myself there. Sorry. Let me fix that now… I've actually wanted to be a comedian for a long time, but I've always been afraid of actually chasing that dream.
Something about standing on stage and making people laugh really excites me. But it also scares me. I've never mentioned it because I was afraid. I was afraid… I don't know… that you'd push me to chase the dream before I'm ready or that you'd dismiss it as silly. Chances are you'd do neither of those things, and I really wasn't being fair to you. Sorry about that. I'll do my best to be more forthright in the future."
If you do this once, the results will be fairly trivial. However, if you get in the habit of being increasingly honest with the people you need to talk to, you'll notice that some of the hard conversations occur spontaneously. Those that don't will be easier to engage in because you've built more rapport and skill. You'll be surprised by how smoothly many of them go.